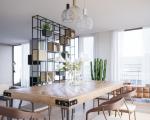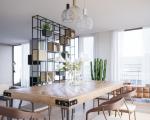 Open House
Arnhem, Broerenstraat 45-03
Rent € 1.025
per month
25 September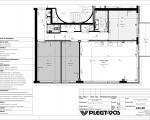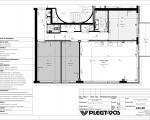 Open House
Arnhem, Broerenstraat 45-08
Rent € 1.295
per month
25 September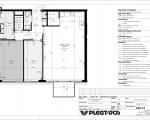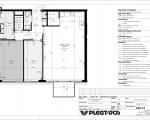 Open House
Arnhem, Broerenstraat 45-13
Rent € 1.165
per month
25 September
A better method
to rent a
home
Verhuurtbeter.nl offers you a unique and modern method to find a rental property. Everyone who meets the conditions has a fair chance, because we allocate properties based on the registration period. This way we help you find a home 10 times faster than corporations! Tenants and property owners find each other better!
Short holiday closure
This week you can't send us a message.
Verhuurtbeter is closed because of the holiday period from Saturday August 8 to Sunday August 16. For this reason no viewings will be scheduled in week 33 and you cannot send any messages during this week. All your questions will be answered by us til Saturday August 8 00:01.

From Monday August 17 we will be happy to be at your service again. We wish you a pleasant and sunny holiday. The open house planning for week 34 is already online though.

Greetings!

Team Verhuurtbeter.nl
Featured project
Arnhem
Verto
A new, luxury and sustainable residential complex consisting of 58 private sector residences in the heart of the city.
Or take a look at the current listings
See all open houses in the agenda
We are happy to tell you about the

Verhuurtbeter.nl

method
Calculation module
What income is needed?
Safety
Unfortunately, property people are still sending massive amounts of your financial data via e-mail.
Despite the fact that there are clear rules for processing your personal data, many people working in the real estate business still disregard these rules. Read more...
Waiting list
More people a fair chance
Verhuurtbeter.nl allocates homes on the basis of registration duration and the applicable conditions. In this way we help people 10 times faster to find a new home. Read more...
20.000+
Users on the platform
6 months
Average waiting time
Van der Vorm Vastgoed Groep
"Optimists who think in possibilities and work in solutions. Valuable relationship!"
Tim Aalders
Asset Manager
Tenants from Almere
"You just need to be a bit patient as the team has a lot of clients to serve, keep your eyes on their website, send them your questions, you will find your dream place soon."
Vy & Justin
Tenants from the Hague
"I've seen a lot of good changes after the summer vacation. Looks good, it's fair to say."
Appie & Ceas
Patrizia
"They know how to persevere; thanks to the platform and commitment of their people, the houses are rented out quickly and well".
Evelien van der Plaat
Associate Director